Description
Get an instant realistic female genitalia with our Our Simulated Penetrable Fake Vagina Silicone Panties. This product is perfect for crossdressing men, transvestites, transgender women, drag queens, cosplayers, and much more. Made with high quality medical grade silicone, our Simulated Penetrable Fake Vagina Silicone Panties is easy and comfortable to wear. It underwent strict quality inspection and has passed SGS quality certification. It meets the standards of the US Food and Drug Administration for food contact testing. Wearing this silicone underwear won't irritate the skin and won't have any bad effect on your health. Order yours today and get the best deal in Simulated Penetrable Fake Vagina Silicone Panties. 
Specifications:
Material: 100% medical grade silicone
Available in various colors
Comes with a catheter/urinary tube (easy to wear)
Simulated vagina (simulating the internal structure of a real female vagina)
There are spiral particles inside the vagina for satisfying sexual intercourse
Delicately simulated skin texture
High elastic edge for seamless convergence
See photos below for full details
Free worldwide shipping
Color Options:
Color 1: White
Color 2: Ivory
Color 3: Beige
Color 4: Tan
Color 5: Brown
Color 6: Dark Brown
Optional: If you need to open the anus, please inform us and put note "open anus hole" during checkout.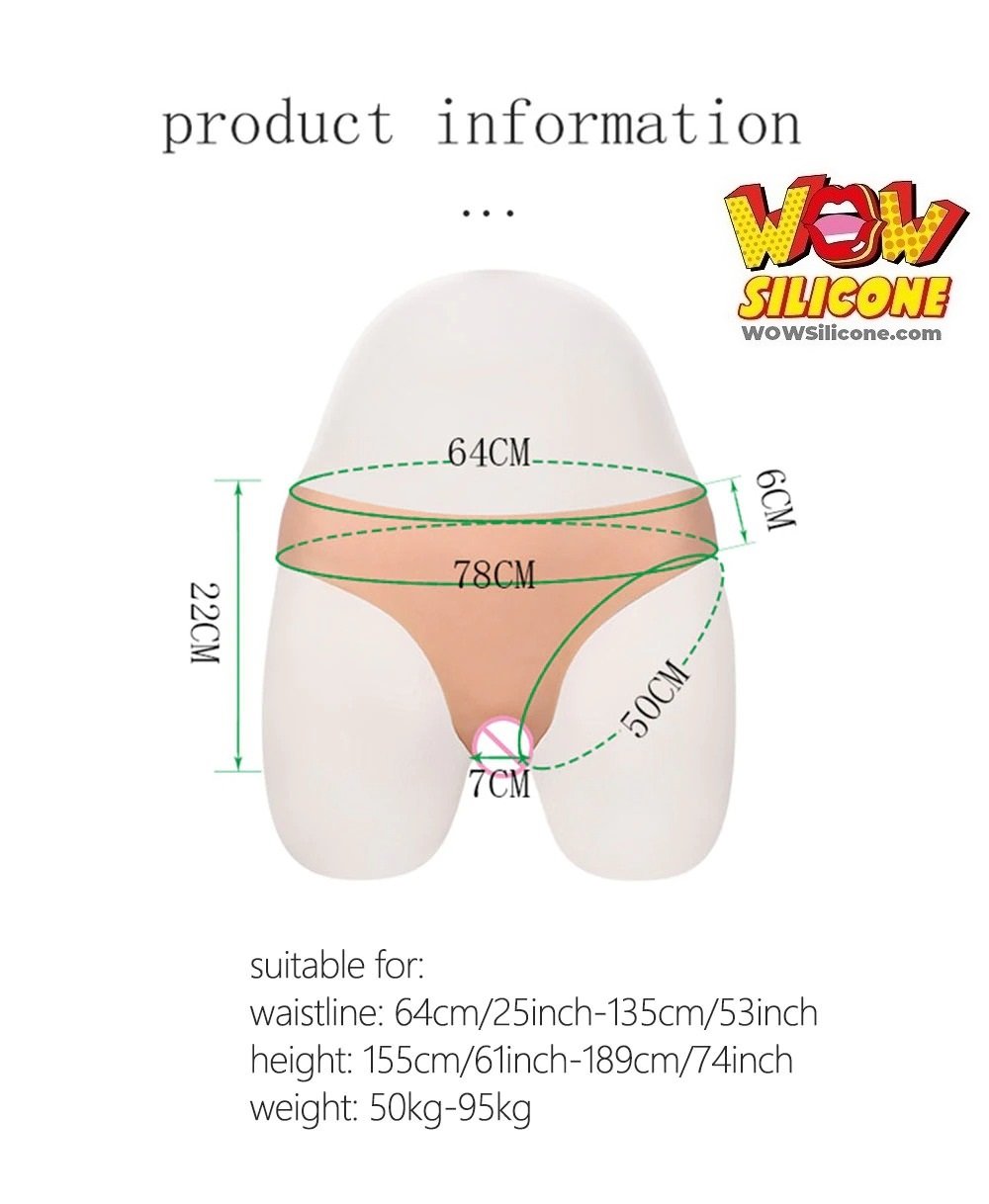 Product Details
Product information
Suitable for:
waistline:64cm/25inch-135cm/53inch
Height:155cm/61inch-189cm/74inch
Weight:50kg-95kg
Notes: The color displayed in the sample photos, due to different displays, may have a small error. We can only try to make its color as close to your skin color as possible. We cannot make its color 100% the same as your skin color. No one can do it, because everyone's skin color will be different, even twin treatment may have different skin colors, so if the color of the product you receive is different from your skin color, you can change it through makeup. For the color, you can use foundation to make it closer to your skin tone, especially for those with dark brown skin. Please choose carefully.
Simulated Penetrable Fake Vagina Silicone Panties (6 Color Options)