Description
Grab everyone's attention with our Low Neck Silicone Breast Plate (F Cup). This big low-collar breastplate looks realistic and moves like real boobs. Available in various colors, this product is perfect for drag queens, crossdressers, cosplayers, transgender women, transvestites, transsexuals, and even mastectomy women patients. Order yours today and get the best deal in Low Neck Silicone Breast Plate (F Cup).
Specifications:
Materials: 100% medical grade silicone, high elastic cotton filling
Size: F Cup
Available in various sizes
See photos below for full details
Free worldwide shipping
Color Options:
Color 1: White
Color 2: Ivory
Color 3: Nude
Color 4: Light Brown
Color 5: Brown
Color 6: Dark Brown

Dimension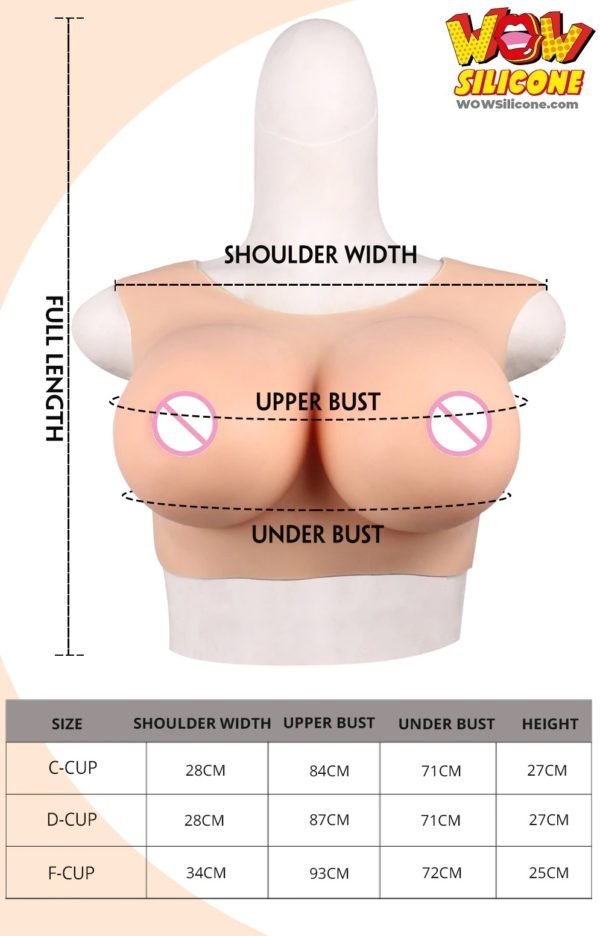 Note: Please allow slight deviation (+/- 3cm) due to manual measurement. 
Product Details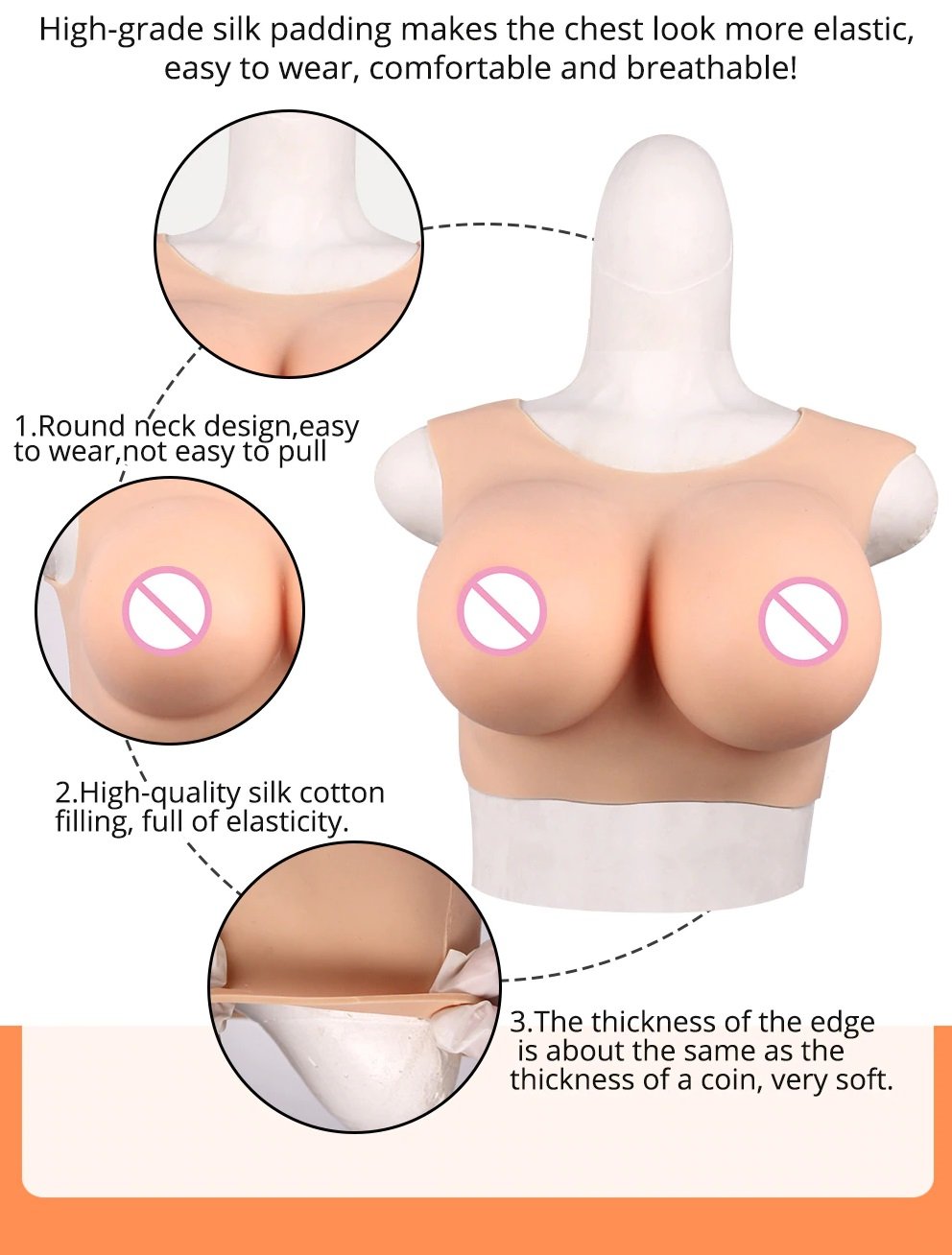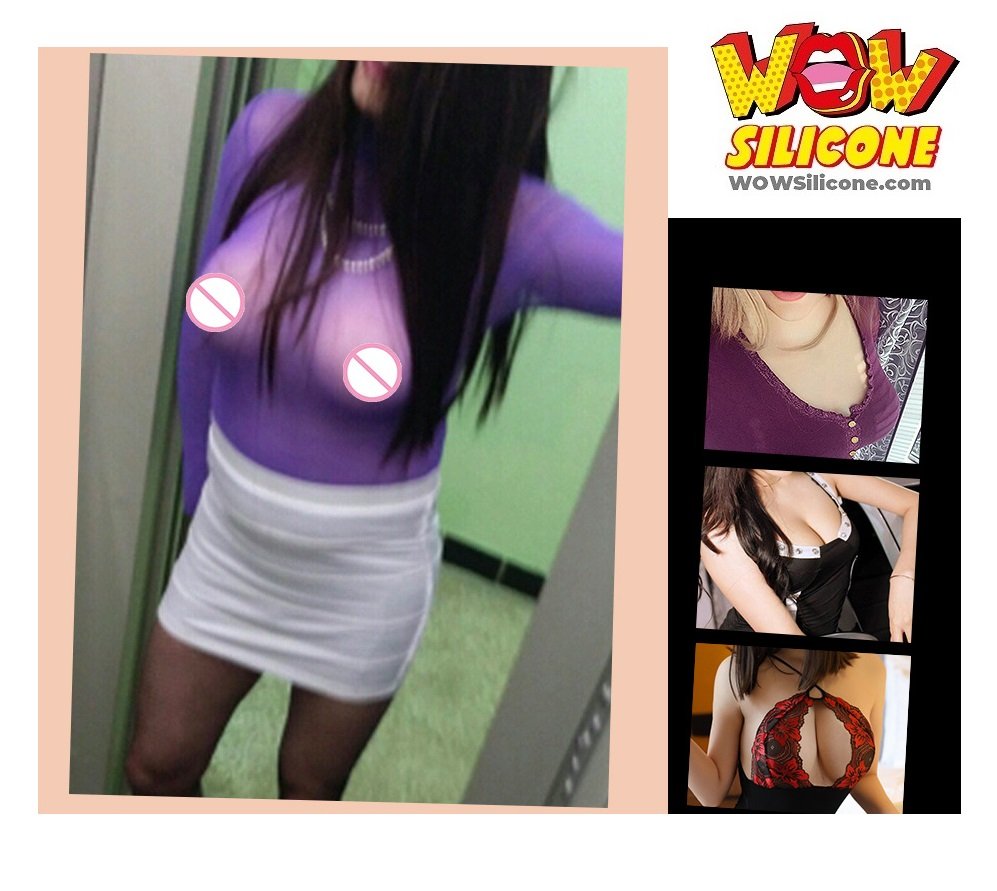 Wearing Tips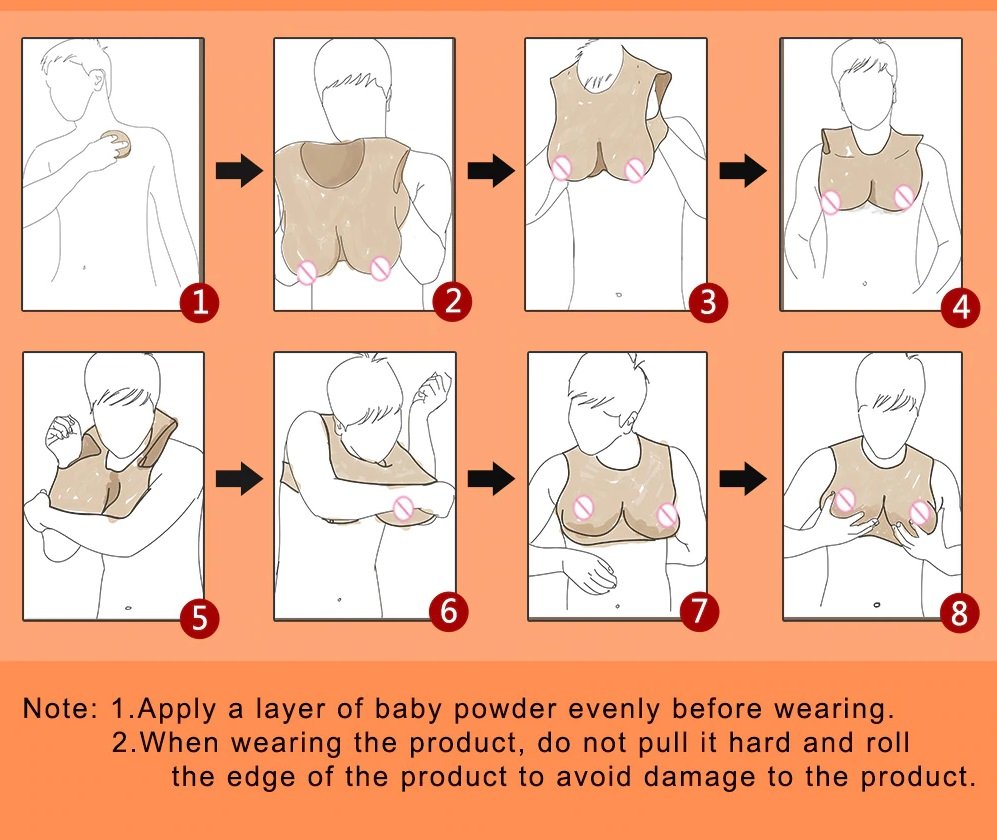 Low Neck Silicone Breast Plate (F Cup)