Description
Our Fake Vagina Silicone Panties are a close-fitting underwear designed to give you an instant female genitalia. It comes with a urinary tube and features delicately simulated skin texture and high elastic edge for seamless converge. This realistic silicone vagina underwear is perfect for drag queens, crossdressing men, cosplayers, transvestites, transgender women, and others. Opt for our Fake Vagina Silicone Panties and you'll be on your way to attaining an instant vulva you have always wanted! Free delivery is included on every purchase. We will also ship this product to you discreetly to protect your privacy. Get yours today!
Specifications:
Material: 100% medical grade silicone
Available in various colors
Comes with a urinary tube
Delicately simulated skin texture
High elastic edge for seamless convergence
Can stretch up to 180%
See photos below for full details
Free worldwide shipping
Note: Due to different production batches, the sample photos might be slightly different from the actual product. But the dimension/size details are just the same.
Color Options:
Color 1: White
Color 2: Ivory
Color 3: Nude
Color 4: Light Brown
Dimension:
Waistline: 58cm
Suitable for waist: 58cm-100cm (22.8in-39.4in)
Hip circumference: 76cm
Leg circumference: 45cm
Total Length: 14.5cm
Weight: 1000g
Optional: If you need to open the anus, please inform us and put note "open anus hole" during checkout.
Dimension
Product Details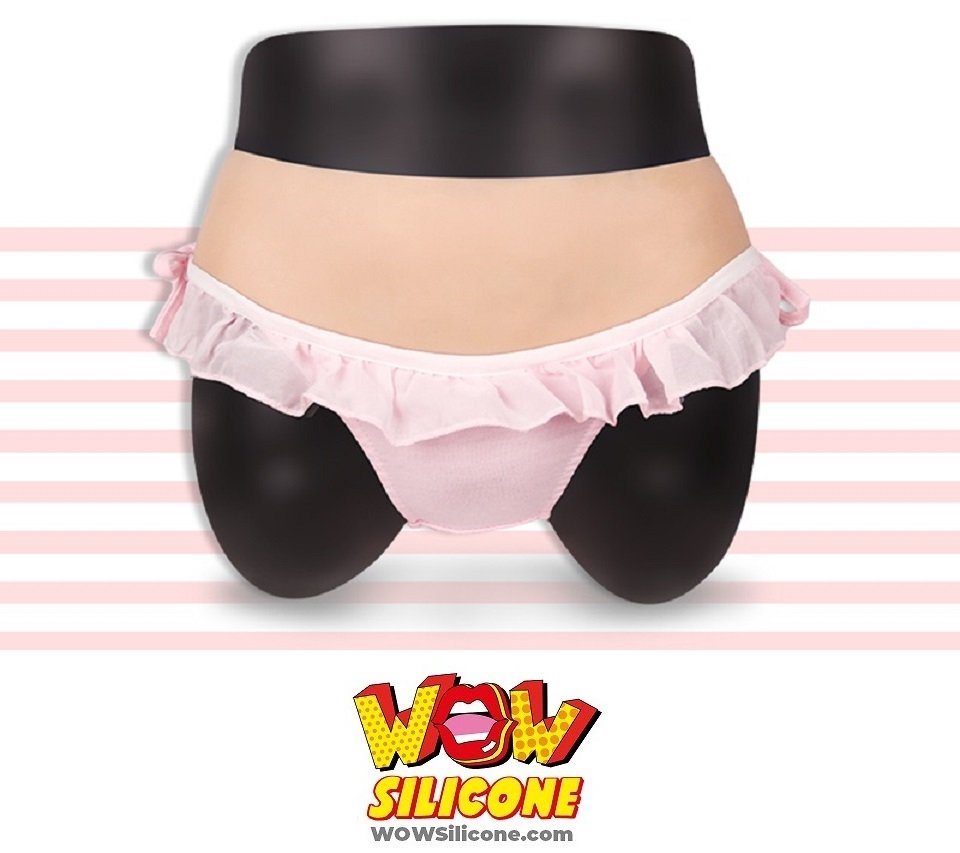 Fake Vagina Silicone Panties (With Urinary Tube)