Description
Minimize the appearance of sloping shoulders with our Silicone Shoulder Pads. This set consists of 2 pairs of shoulder pads. By wearing this silicone product, you will be able to improve the shape of your shoulders, making the fit of your outfit look even more attractive. These pads are suitable for both men and women with bent and low shoulders. Purchase yours now and get the best deal in our Silicone Shoulder Pads.
Specifications:
Material: silicone
Quantity: 2 pairs: 1 pair (skin tone) + 1 pair (transparent)
Details: Silicone type – invisible Q-bomb
Washable, reusable
Free movement, shoulder lifting without discomfort
Strong stickiness, easy to maintain in one day
Cleaning instructions:
1. Remove the transparent film and put it aside. Don't throw it away. It can be reused;
2. Use neutral soap for cleaning, and do not use bath lotion and other lubricating substances for cleaning;
3. When cleaning, thoroughly wet the product with water, and do not soak it. Then apply soap on your hands and gently clean the product with your fingers. Pay attention not to let your fingernails scratch the product and rub it vigorously. After cleaning for a while, rinse the product with clean water;
4. After cleaning, lay it in a ventilated place and do not expose it to the sun. Paste the transparent film after drying.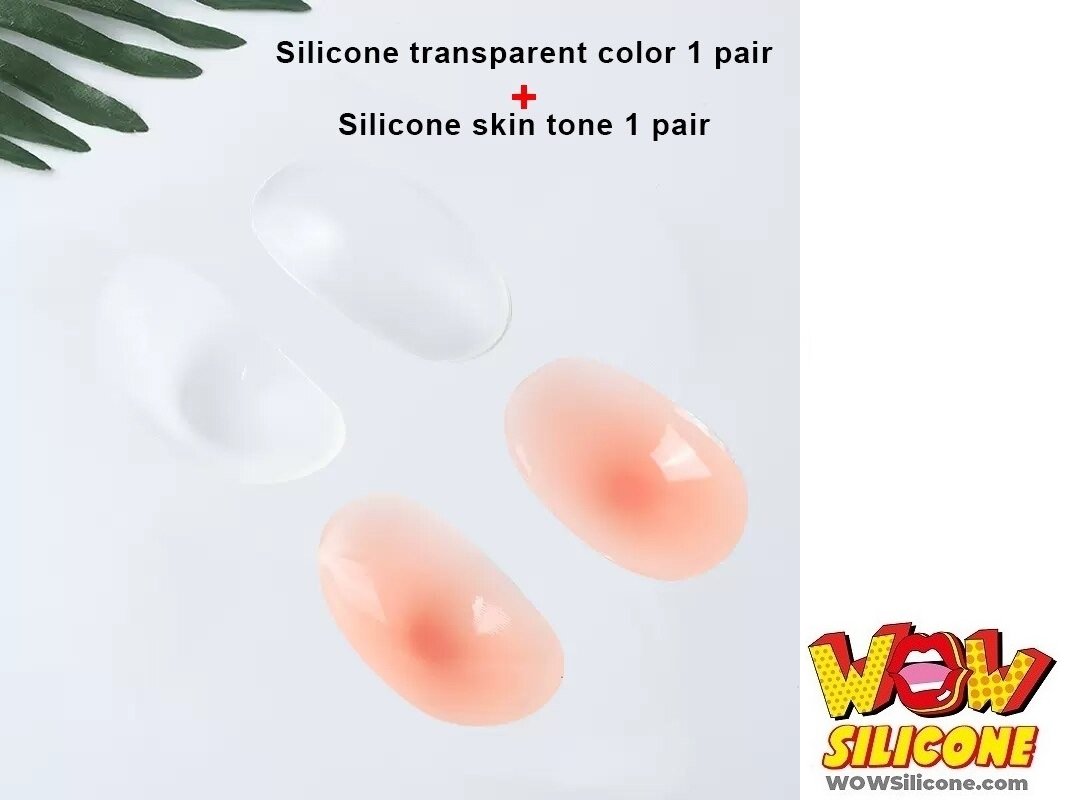 Silicone Shoulder Pads (2 Pairs)